if i've learned anything this summer, it's how special my friends are.
meet bubs the snubs (or snubs the bubs or snubby dubby bubby or bubsie or just plain old ben):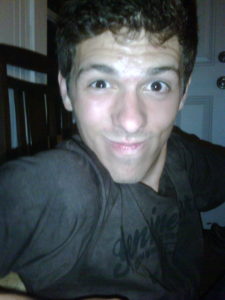 (sorry for the blurriness.  cell phone doesn't always equal the best quality photos.)
basically everyone thinks the world of him.  he plays the violin like no other, can build or fix or do any handy work you might need, will act and sing and write his own rhyme in gangsta style when asked, and oh, he makes movies too.  pretty much it goes like this: anyone who meets him becomes his fan.
we friends are were his biggest fans.  and then he walked into a gathering tonight with these on his feet:
hmm.  we aren't so sure about socks like that on hairy man feet.  yeah, about that…