i wasn't keeping a very close eye on my 30 day commitment and technically i finished on the 10th of this month.  of course i realize this just now, august 13 @ 12:27am.  i'm bright like that.  i was tempted to just be done with the whole thing and not post anything tonight since i did just get home from a long day in the car and the last thing i want to do is take the three minutes to insert a photo on here.
BUT, i can't just be done and not say anything to end this great event in my life!
so here, my final photo for my photo-a-day-for-30-days:
a shot from yesterday as a few of us finished our final day at the beach!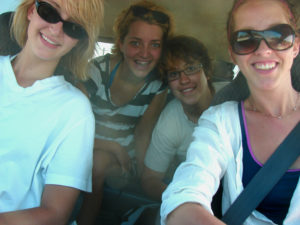 THE END.