i took this picture of me and my kids last year.
i took this one a few weeks ago.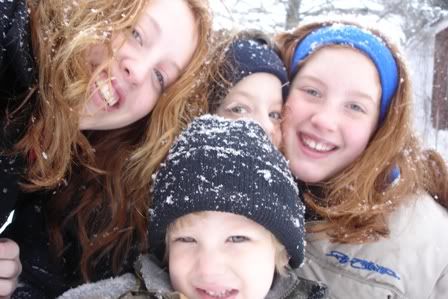 a little eight-year-old boy just used the word "abhor" while playing with merrick. the boy then asked merrick if he knew what it meant. of course, merrick didn't know. the boy then turned to me.
"louissa, you should know what it means, right?" i gave him a definition. "very good. it's an SAT word — i know many SAT words. i've actually passed the SAT course. alacrity is a very good word, don't you think?" sure, it's a good word. i just don't think to use it very often.
man. i was a stupid eight-year-old.