i fly away tomorrow.  i'm off to the lone star state — the world of cowboys, drawls, and every confused generalization this yankee girl has grown up hearing.
you could call this the breather or the first trip louissa has ever taken which she brings only a carry-on.
both are true.
i feel as though the minute i put my bag in my little blue car tomorrow, my soul will breathe deeply and i'll have started five full days of being and seeing God's goodness.  that's what i need a big dose of these days.  i know He's good in my head and i know He's good from days gone by, but i need to know in today that He's good.  i tell myself that if i just took a moment, i would be able to see His fingerprints throughout these long wearying days, but i confess that i haven't been taking any moments to do that.  on this trip i'll be slowing my world down to take moments to discover His goodness still surrounding me.
i shall know God's goodness by spending days with the old office girl who used to be my constant companion.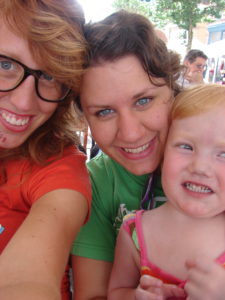 yeah.  i will be spending my days with the dearest of friends (minus the scoobs being on her lap).  when i'm not sitting in her house talking, watching favorite movies together, and taking walks, we will go to a wedding, THE RODEO FOR THE FIRST TIME, and the church she loves so much.
i don't think "excited" would be the right adjective to use concerning my feeling towards seeing and spending the next few days with her.  i'm lucky.  really lucky.  because she's the best.  really, there are too many good things to say so i'll leave it with this: she knows how to love in the best manner possible.  and she laughs — i miss her laughter around me!
and it's true, this is the first flight that i won't be checking luggage.  after losing my bags too many times and realizing what a waste it is to pack outfit after outfit and more accessories than are ever used, i'm sticking with simplicity, dear folks.  this girl has two pairs of jeans, some tees & sweaters, a dress for a wedding, a bible & journal, a computer, and the old beat up camera that travels the world with her.  oh, and my blow dryer and straightener.  there are some necessities that one can't go without.
i'll embark on my small oasis of goodness tomorrow at 7am.  happiness & grateful.