sometimes i stay in my pajamas until very late in the day. sometimes i make pumpkin bread, do laundry, clean my kitchen, and sit and blog in my pajamas. sometimes i pack the husband lunch and send him off for the day with a kiss in pajamas. sometimes i catch myself whispering, "is this really my life? do i really get to do this everyday?"
today is one of those sometimes.
but other news from the green home:
our christmas tree was picked and cut this past saturday morning. in the midst of me scarfing down saltine crackers we walked through a field in search of the perfect tree. and it was found. we only had to cut off a bit from the bottom and a teeny bit from the top to make it fit in our house.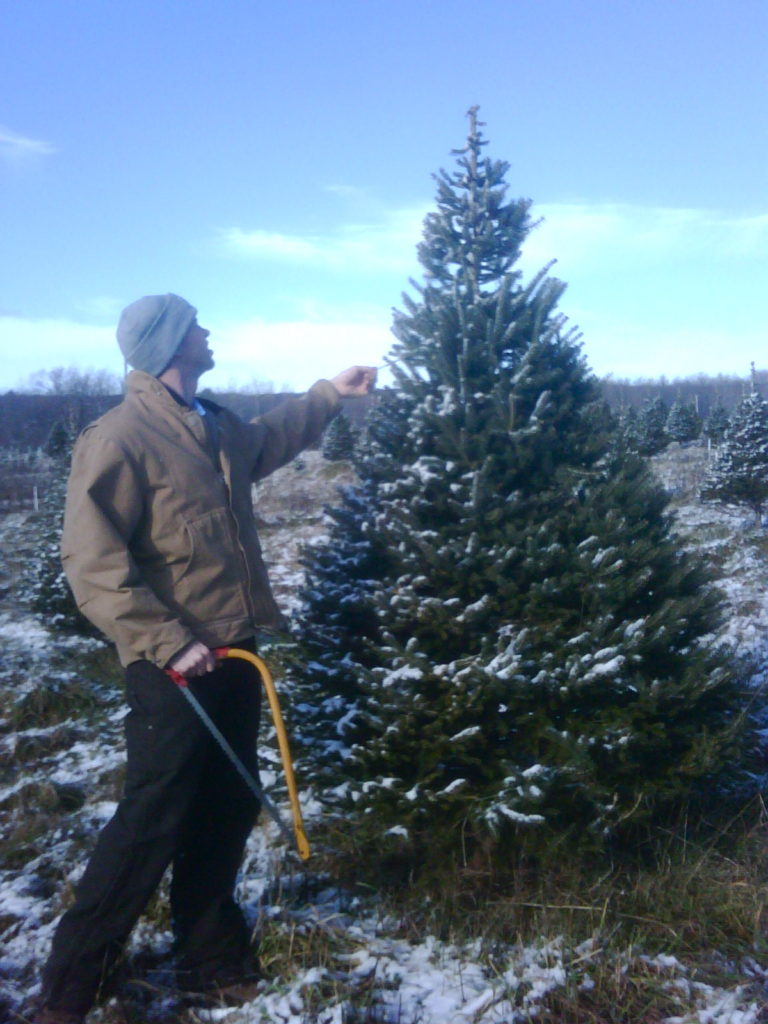 if i didn't have a favorite room before, i do now. a fireplace, piano, and giant christmas tree all in one room. can you get anything better?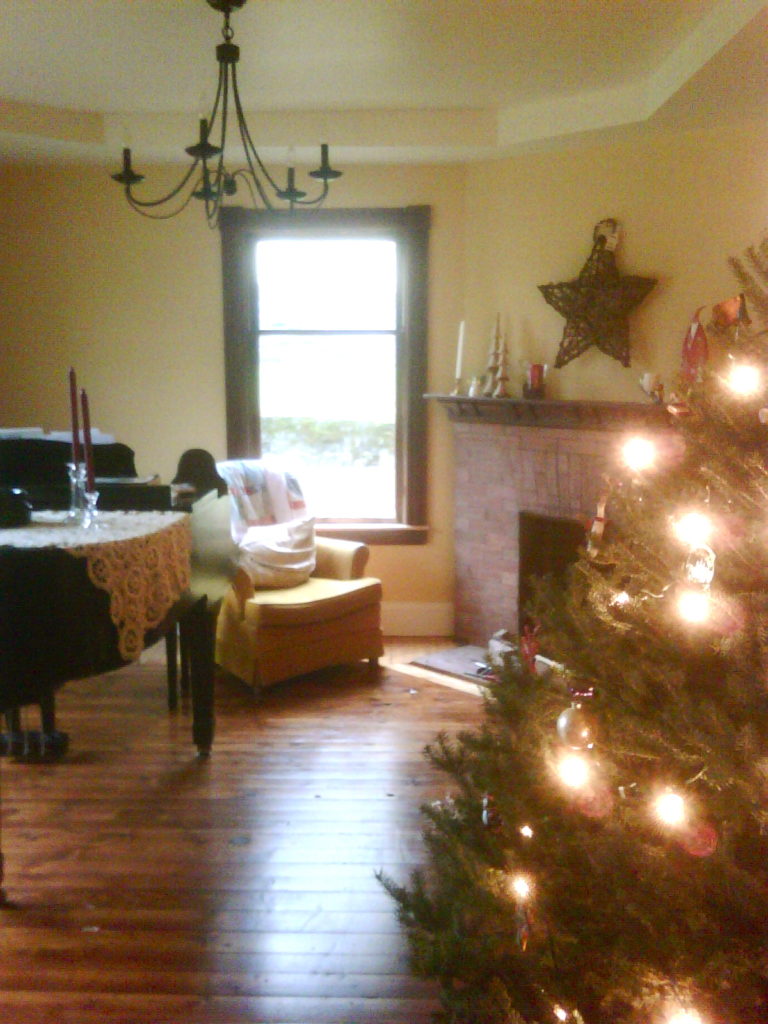 yes, that yellow chair is sat in a lot.
and because it's been requested, just the tree. our very, very simple tree.