with the gift of a new camera for christmas there's been much fun documenting random bits throughout my days. the husband said, "you are so strange," when he saw me taking a random photo of our dinner table last night.
i already knew this.
we've been here for 2.5 months and in that short amount of time it's gone from a brand, spankin' new looking place to a very occupied looking house. right after pushing "publish" on this i shall go downstairs to vacuum and mop my incredibly dirty floors.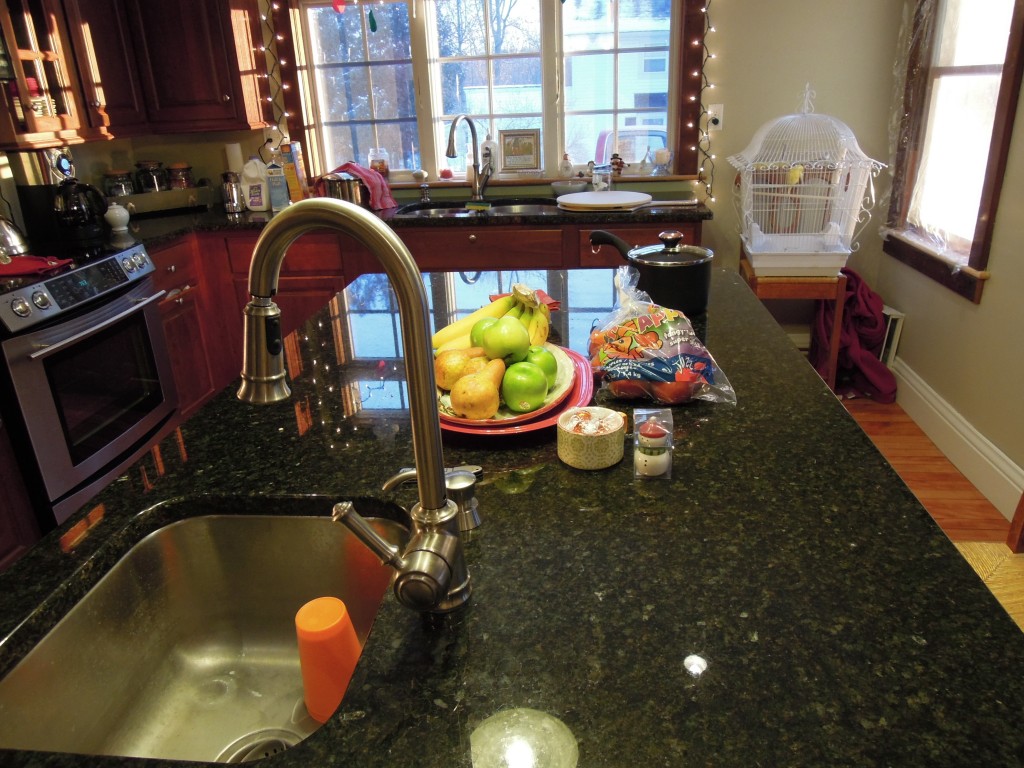 we have a constant stream of people coming through our wooden front door and we like it like that. i've been quite convinced from the very start that this is the the perfect place for rest & relaxation and that was proven to be true when my daddy stayed in his pajamas for 24 hours straight while playing games and sipping tea. who knew the man could do such a thing?!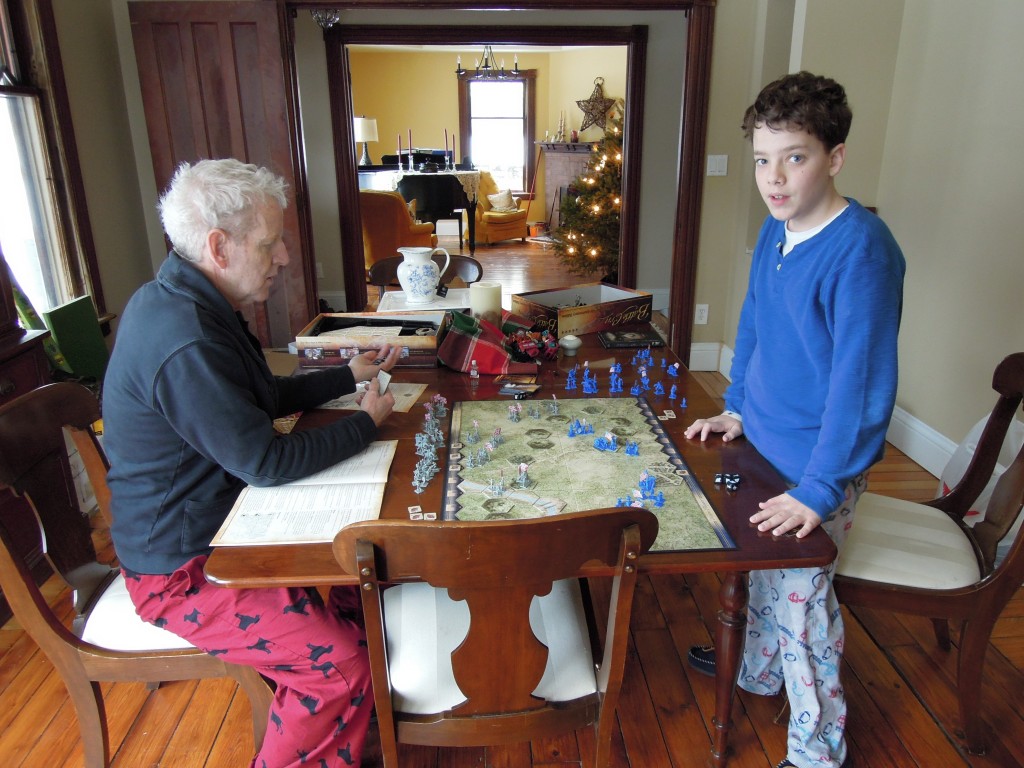 christmas was here in our green home. and now it's gone. our first christmas tree together was an absolute fail.
we had little ones at our home this past weekend. they are happiness to my heart.
if anyone knows anything about our green home then you know that the husband bought it three years ago when it was a dilapidated mess. he has finished the majority of the house but there are little projects here and there that still keep us busy. with the continual flow of guests we decided that finishing our two extra bedrooms is priority. have i mentioned how much i love my windows? i also love the color of this bedroom.
the husband makes me exceedingly happy. yesterday he built the shelves for our walk-in closet!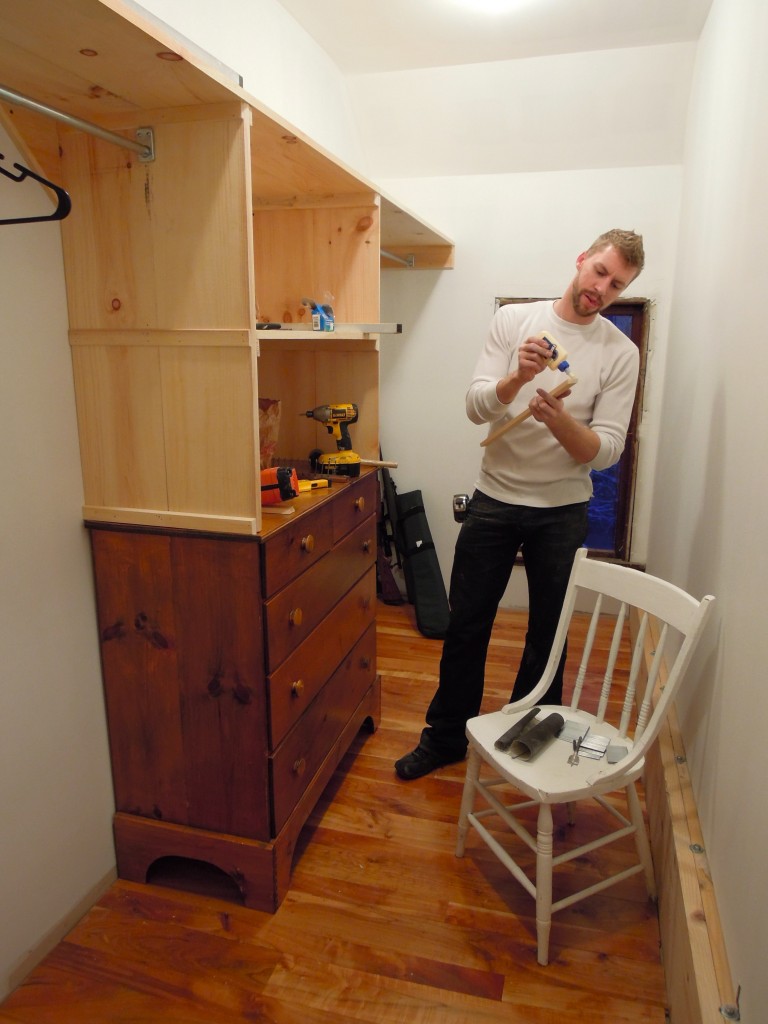 and me? i'm here, spending my days in our green home. i'm enjoying looking at our backyard in the evening light…
and i'm getting used to making dinner for only two (too many leftovers). the husband is a good sport and lets me make all sorts of dishes he's not accustomed to (curried chicken and lentil stew anyone?!)…
and of course, in the moments when i'm not trying to get our house to look spankin' new again, i usually have a paint brush in my hand. polyurethaning the closet was this morning's project.
now, to clean those floors i go.