posting pictures is easier then actually writing sometimes. it's the, "i know i should post something, but i'm too tired to actually write. here, i'll post some pictures. people like that." so here are some of my pictures from spain. they are scanned. i didn't bring my father's digital to spain with me. : )
the girls on the team.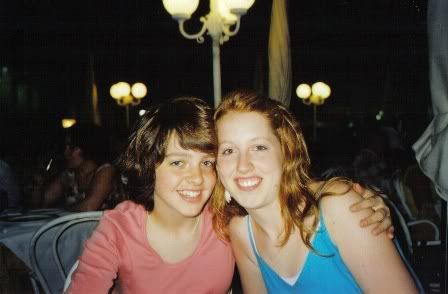 julia and me ready for our night out on the town.
the three sinclair girls on the team.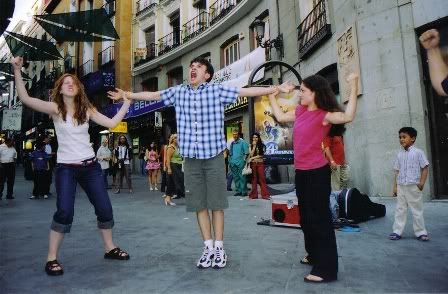 in the middle of "the exchange." unfortunately, you can't really see the facial expressions – and they are the best part of this photo… missions night.
my favorite little boy, israel.
the three sinclair girls at the castle.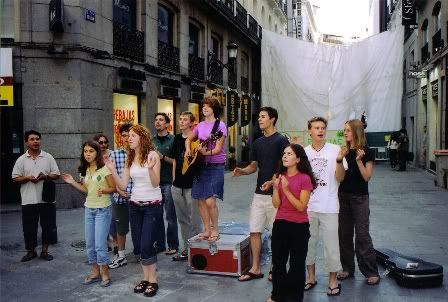 the start of our "soap-box" evangelism in downtown madrid.
mamma and me.
leslie – one of the bestest people ever.
"the exchange" in a park in madrid.