My little one is beside me, and since whatever I'm doing is the thing of most interest to him, I'm having a difficult time typing too much while fending off little fingers that are after the keyboard.
This is my life from when I wake to when I sleep, and accompanied by many nightly feedings as well. It is fun and exhausting and hard at times and the most sanctifying thing I've ever done and I absolutely love it.
But anyway. He's had enough of me typing. So a few pictures of some favorites before I go: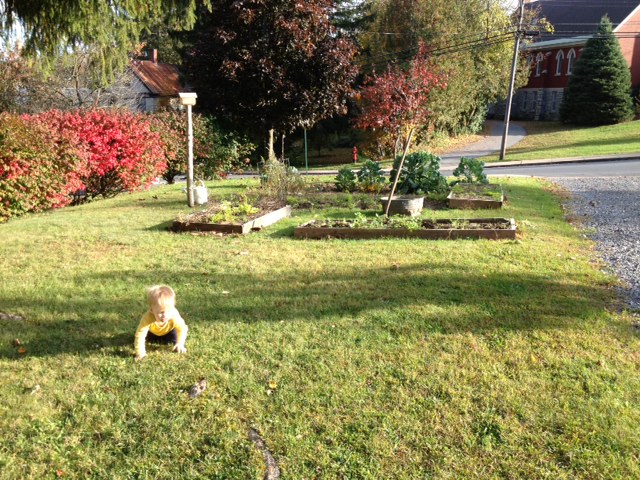 We've pretty much closed shop on our 2013 garden. It was successful. At least, more successful than last year's attempt. Our peppers and brussel sprouts seemed to be a fail, but I am quite happy with all the frozen carrots, beans, and roasted tomatoes I have in my freezer for the next few months.
It may be the unusually warm fall we've had so far, but I'm still filling vases with beauties from my garden. I have a few delphiniums who are trying to make a comeback for the third time though I'm not sure how successful they'll be.
I have a bit of woods behind my house. Woods with a creek running through. It really is a magical sort of place and I always wish I was a child again when I'm back there.
I love watching him discover the world. It's the most wonderful thing. And an absolute gift. He is definitely our favorite thing.