you never know what you may find at the nearby wal-mart.  on monday we discovered a cat.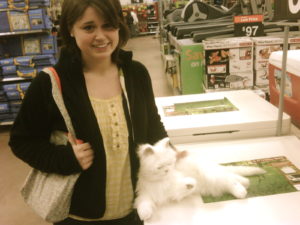 on tuesday we crammed ourselves on the favorite chair-and-a-half before drinking tea and watching an old family favorite, that darn cat.  we are three of the silliest.
and how do you entertain a one year old during a Good Friday service?  take pictures of herself to see (i'm amazed at how much we love ourselves at the youngest of ages!).
and as i took the phone from the small babe, a button was pushed, capturing the most flattering part of me.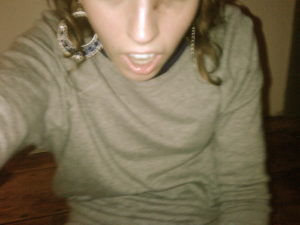 ohmeohmy. she is the cutest thing. saturday breakfast with the sinclair girls.
is that a breakfast crepe in the north country?! why yes, yes it is.  stuffed with eggs and sauteed veggies.  heavenly.
now we prep for the big celebration.  we love Easter around here.  and the ironing board will be moved before dinner tomorrow.  promise.